Chicago 10
The buildup to and unraveling of the protest at the 1968 Democratic National Convention and the 1969 conspiracy trial that followed.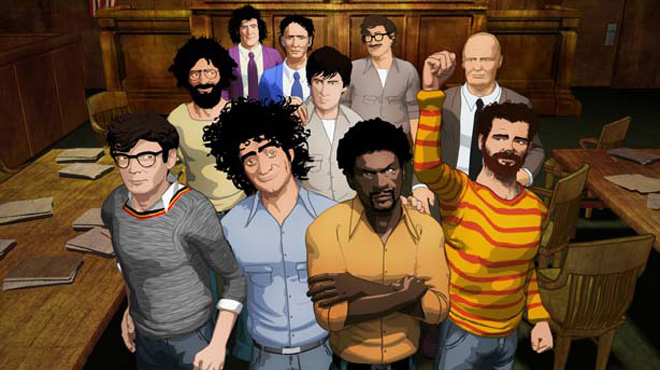 Series

Independent Lens

Premiere Date

October 22, 2008

Length

120 minutes
Nominated
2008 News and Documentary Emmy Awards-Graphic Design and Art Direction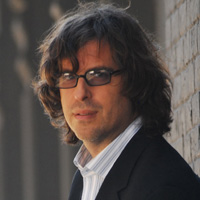 Director
Brett Morgen
Brett Morgen is an award-winning filmmaker whose documentary about boxing, On the Ropes (1999), won the Directors Guild Award and was nominated for a Best Feature Documentary Academy Award. Morgen also wrote and directed a biopic about legendary Paramount producer Robert Evans, The Kid Stays in the Picture, in 2002. The film was cited as "one of the best… Show more films of the year" by more than 50 film critics. Morgen executive produced and created the Peabody award-winning series Nimrod Nation for the Sundance Channel. He also directs commercials for Anonymous Content. He has directed dozens of campaigns including spots for ESPN, Budweiser, Southwest Airlines, Kellogg's, and Nike. Show less
We fund untold stories for public media.
Learn more about funding opportunities with ITVS.
The Film
At the 1968 Democratic National Convention, anti-Vietnam war protesters who were denied permits for demonstrations repeatedly clashed with the Chicago Police Department. Tensions mounted, and an already fraught week culminated in riots broadcast live to a television audience of more than 50 million, further polarizing the nation.
Seeking a scapegoat for the riots, the U.S. government held eight of the most vocal activists accountable for the violence and brought them to trial a year later. Brett Morgen's Chicago 10 presents contemporary history with a forced perspective, mixing animation with archival footage and a dramatic soundtrack. This innovative film showcases original animation (voiced by actors, including Jeffrey Wright, Hank Azaria, Mark Ruffalo, Nick Nolte, and Liev Schrieber), and explores the explosive build-up to — and the eventual unraveling of — the Chicago conspiracy trial.
The trial's defendants represented a broad cross section of the anti-war movement in the late '60s, from counterculture icons and Yippie leaders Abbie Hoffman and Jerry Rubin to renowned pacifist David Dellinger. Seven of the defendants were represented by Leonard Weinglass and famed liberal attorney William Kunstler, who went head-to-head with prosecution attorney Thomas Foran. The eighth defendant and co-chair of the Black Panther Party, Bobby Seale, insisted on defending himself; Judge Julius Hoffman responded by binding, gagging, and handcuffing him to his chair. From the start, the trial was a media circus, with the defendants on a collision course with government authority.
A parable of hope, courage, and ultimate victory, Chicago 10's unique and unconventional style uses motion-capture animation to portray actual events from the trial, recreating courtroom dramas based on transcripts and interviews. Chicago 10 moves from the streets of Chicago to the courtroom at an accelerated pace, giving the audience a ringside seat for one of the most controversial trials of the period.
Topics