Dawnland
In Maine, a group of Native and non-Native leaders came together to address the abuses suffered by Native children in the child welfare system.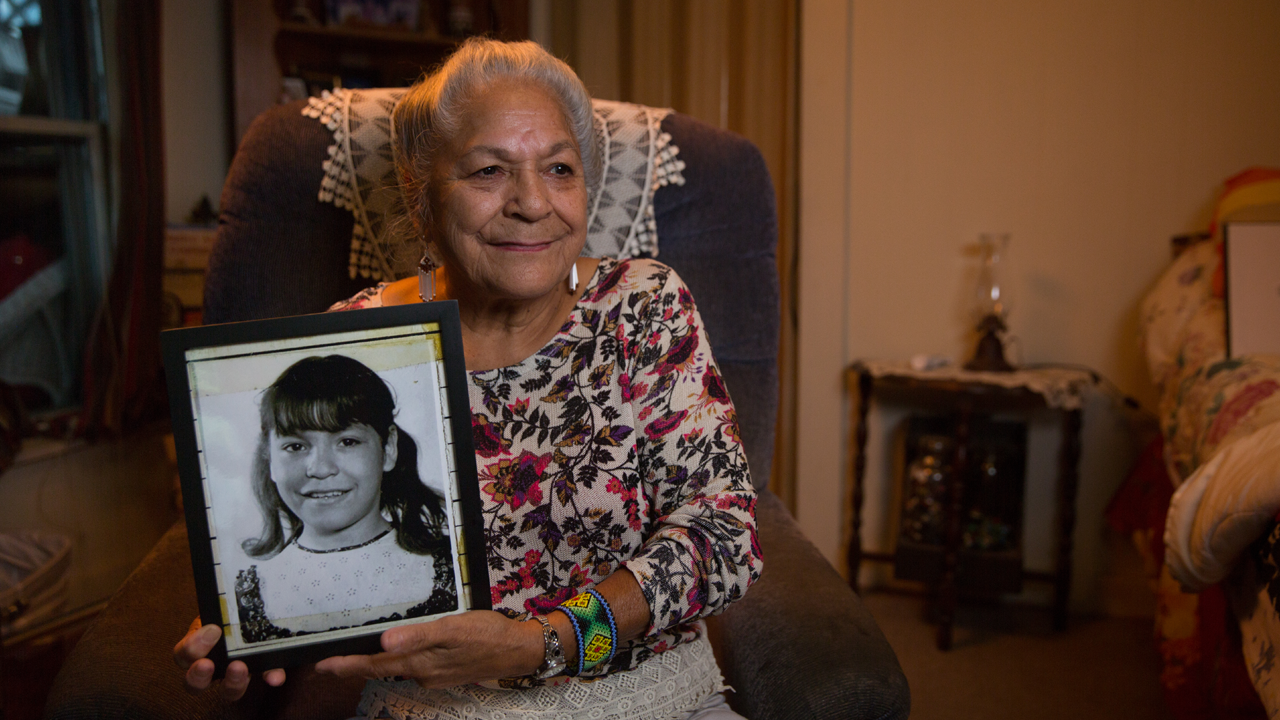 Series

Independent Lens

Premiere Date

November 5, 2018

Length

60 minutes
Award
2018 News and Documentary Emmy Awards-Outstanding Research
Nominated
2018 News and Documentary Emmy Awards-Outstanding Music and Sound
Producer/Director
Adam Mazo
Adam Mazo is the co-director and a producer of Dawnland and First Light (short doc, Camden, 2015). His hour-long film Coexist focuses on a government experiment in forced reconciliation after genocide in Rwanda. It aired on public television and WORLD Channel in 2014. He co-founded and leads the Upstander Project. Since 2009 the organization has been… Show more making films and learning resources, and leading teacher workshops to help people move toward being upstanders. Mazo has been a television news and documentary journalist for nearly two decades, with work appearing on major broadcast outlets. He is originally from Minnesota, graduated from the University of Florida, and now lives in Boston with his family. Show less
Co-Director
Ben Pender-Cudlip
Ben Pender-Cudlip is the co-director and cinematographer of Dawnland. He is the director and photographer of over a dozen short documentary films, including the award-winning First Light(2015) with Adam Mazo. Together on Dawnland, they are Points North Fellows and Good Pitch alumni. Ben is also the winner of the Salem Film Festival's Doc-a-chusetts… Show more Pitch with his new film, Tethys, a feature documentary in production about artist Bob Schuler's 30-year quest to bury his art at the bottom of the sea.  Ben freelances as a non-fiction cinematographer, with clients including the New York Times, Harvard University, PBS Frontline. He contributes regularly to independent documentaries, shooting in Boston and all over the world. He lives in Boston and graduated from Bard College at Simon's Rock. Show less
We fund untold stories for public media.
Learn more about funding opportunities with ITVS.
The Film
Dawnland reveals the untold story of Indigenous child removal in the United States through the first government-endorsed truth and reconciliation commission in the nation, tasked with investigating the devastating impact of Maine's child welfare practices on Native American communities. With exclusive access to this groundbreaking process and never-before-seen footage, Dawnland bears witness to intimate, sacred moments of truth-telling and healing.
The never-before-told story of the Wabanaki people reveals the stakes of family separation policy are nothing short of cultural survival.
Topics