Deej
DJ Savarese ("Deej") is a gifted young writer and an advocate for nonspeaking autistics.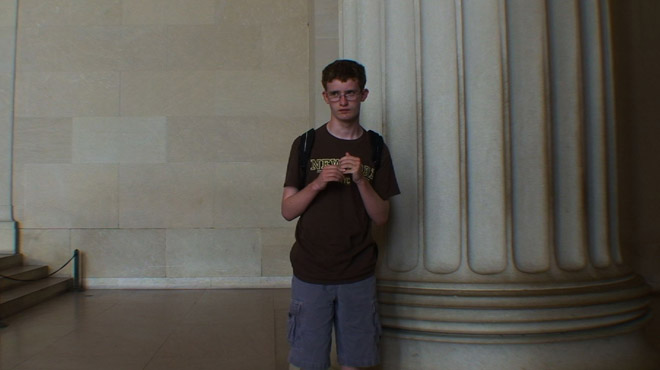 Series

America ReFramed

Premiere Date

October 17, 2017

Length

60 minutes

Funding Initiative

Open Call
Nominated
2017 News and Documentary Emmy Awards-Outstanding Graphic Design and Art Direction
Award
2017 Peabody Awards-George Foster Peabody Award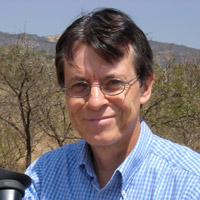 Producer/Director
Robert Rooy
Robert Rooy is an independent filmmaker who has worked in more than twenty countries, creating media with and for international development, human rights and environmental organizations. His encounter with Muhammad Yunus, founder of Grameen Bank in Bangladesh and winner of the 2006 Nobel Peace Prize, led to producing and directing To Our Credit, a… Show more two-part PBS series that aired in 1998. In addition, he has worked as an assistant director on more than forty films, including Lonesome Dove, Honeymoon in Vegas, Minority Report and The West Wing. He holds an MFA degree from Yale School of Drama, a Distinguished Alumnus Award from Calvin College, and a National MediaMaker Fellowship from the Bay Area Video Coalition. Show less
Producer/Writer
David James Savarese
DJ Savarese graduated Phi Beta Kappa from Oberlin College in May 2017 with a double major in Anthropology and Creative Writing. An ASAN Scholar Fellow, he was also the recipient of Oberlin's William Battrick Poetry Fellowship and their Comfort Starr Award for meritorious scholarly work in Anthropology. As a writer, he has published poems and prose in The Iowa Review, Seneca Review, Prospect, Disability Studies Quarterly, StoneCanoe, Wordgatherings.com,… Show more and Voices for Diversity and Social Justice: A Literary Education Anthology. A self-advocate and national social activist, he consults and presents at conferences across the country, working to make literacy-based education, communication, and inclusive lives a reality for all nonspeaking people. Show less
We fund untold stories for public media.
Learn more about funding opportunities with ITVS.
The Film
Abandoned by his birth parents and presumed incompetent, DJ Savarese ("Deej") found not only a loving family but also a life in words, which he types on a text-to-voice synthesizer. As he makes his way through high school and dreams of college, he confronts the terrors of his past, society's obstacles to inclusion, and the sometimes paralyzing beauty of his own senses. In his advocacy on behalf of other nonspeaking autistics, he embraces filmmaking and poetry, and discovers what having a voice can truly mean.
In this first-of-its-kind collaboration between a veteran filmmaker and a nonspeaking artist, Robert Rooy and DJ Savarese share editorial control as they attempt to navigate the challenges of representing autism. Deej, the result of this often difficult partnership, is a story told largely from the inside, by DJ – not by his parents or autism experts or even the camera. At its core, Deej reflects the sort of participation that disability rights advocates insist upon: "Nothing about us without us."
Topics