Every Child Is Born a Poet: The Life and Work of Piri Thomas
Nuyorican author Piri Thomas's transforms from gang member and prison convict to acclaimed writer, activist, and educator.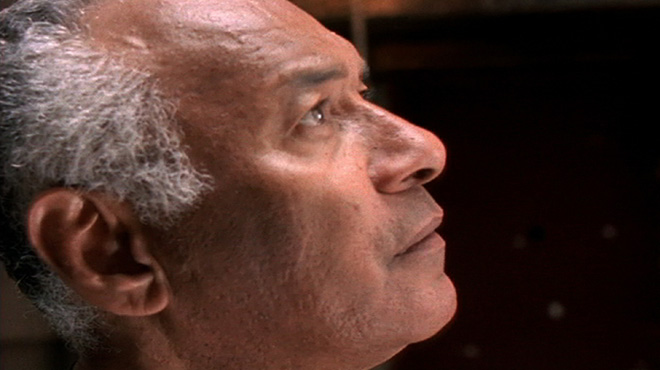 Series

Independent Lens, True Stories

Premiere Date

April 6, 2004

Length

60 minutes

Funding Initiative

Open Call
Award
2003 Los Angeles Latino International Film Festival-Opera Prima Award
Award
2004 Newark Black Film Festival-Paul Robeson Award for Best Documentary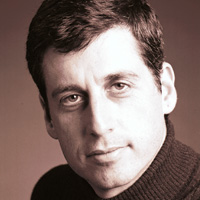 Producer
Jonathan Robinson
Jonathan Robinson was born in New York City in 1960. He received a B.A. in Modern History at the University of California, Berkeley, and received an M.F.A. in Live-Action Film Production from the California Institute of the Arts, Valencia. His video on India, cultural difference and the contemporary colonial imagination, sight unseen: a travelog, was… Show more featured at the 1993 Biennial Exhibition at the Whitney Museum of American Art, won the San Francisco Museum of Modern Art's SECA Video Art Award, and was named Best Experimental Video at the Image Atlanta Film and Video Festival. Robinson has worked as a freelance editor and script consultant and extensively in the non-profit world of criminal and juvenile justice. He currently lives in New Haven, Connecticut with his wife and two daughters. Show less
We fund untold stories for public media.
Learn more about funding opportunities with ITVS.
The Film
Combining poetry, documentary, and drama, Every Child is Born a Poet explores the life and work of Piri Thomas, the 75-year-old Afro-Cuban-Puerto Rican poet and author of Down These Mean Streets. A landmark of modern American literature, this 1967 autobiographical novel continues to be taught in schools for its groundbreaking bilingual style and its realistic portrayal of youth, imprisonment, and search for racial identity.
Like the novel, the film traces Thomas's path from childhood to manhood in New York City's Spanish Harlem from the 1930s to the 1960s: his home life during the Great Depression, membership in barrio youth gangs, travels as a teenage merchant marine, addiction to heroin, notorious armed robbery of a Greenwich Village nightclub, six years spent in prison, and eventual emergence as a writer.
As the first writer of Puerto Rican ancestry to receive national recognition in the United States, Piri Thomas is not just a cultural icon, but also a community treasure. His poetry has inspired and influenced generations of students, artists, and activists. But Thomas is not simply a writer. When he started on his own path towards self-reclamation and self-respect, he also made a commitment to help others do the same. Since his release from prison in 1956, Thomas has devoted himself to the development, health, and well-being of young adults. As a social worker, he pioneered violence prevention and drug treatment efforts. As an educator, he has promoted literacy and taught writing in order to stimulate artistic expression — not only as a means of human enrichment, but also as a tool of individual and community survival. And as a poet, Thomas's rhythm and style pre-dated rap by decades. Piri Thomas encourages a young Asian man to keep writing while incarcerated.
A stylized, genre-spanning production, Every Child is Born a Poet includes a spellbinding collage of rare archival footage, still photographs, and provocative mixed-media artwork, as it explores Thomas's use of creativity as a means of overcoming violence and isolation. This coming-of-age story is counter-pointed with dramatizations, spoken word, and vérité scenes of Thomas's ongoing work as an educator and activist empowering marginalized and incarcerated youths. Pulsating with an original Latin jazz score, this is a riveting portrait of a life lived through struggle, self-discovery, and transformation.
Topics