¡FIESTA! Quinceañera
Witness the lives of three Latina girls and a seasoned drag artist as they celebrate their quinceañera, a complex and colorful rite of passage.
Series

Indie Lens Storycast

Premiere Date

July 24, 2018

Length

50 minutes

Funding Initiative

Short-Form Open Call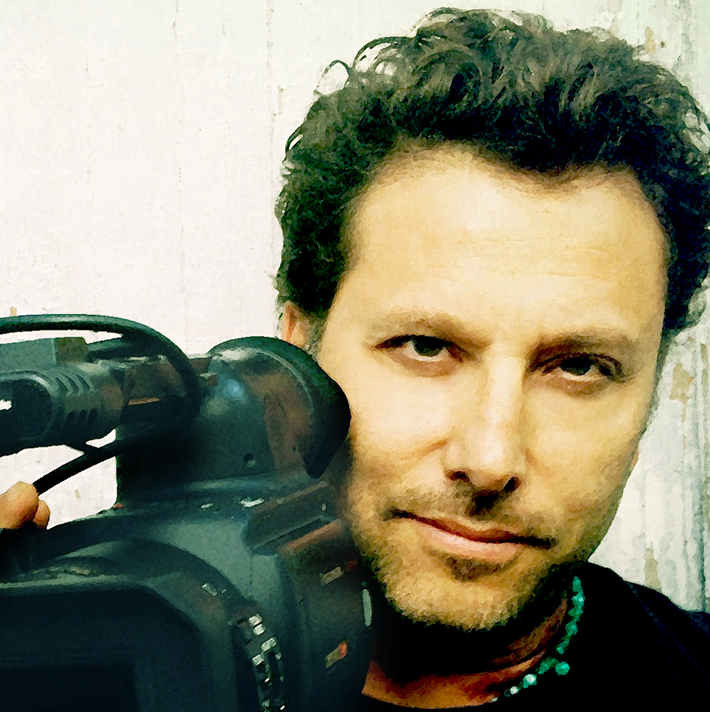 Producer/Director
Rodrigo
Dorfman
Rodrigo Dorfman is an award-winning multimedia producer living in Durham, North Carolina known for his work documenting the Latinx community in the South. He has worked with POV, HBO, and the BBC among others. His films have been screened at some of the top international film festivals in the world (Toronto, Full Frame, Edinburgh, Telluride, Human Rights… Show more Watch). With his father he has won best screenplay award from the Writer's Guild of Great Britain for Prisoners in Time (1997). His short One Night in Kernersville won Jury Award for best short at Full Frame (2011). His documentary, Tommy! was recently broadcast on PBS stations across the USA through UNCTV's Reel South program. His latest work, NUEVOlution! Latinos and the New South, a national touring museum exhibit based on his documentary work will be on display at the Atlanta History Center. He is an editor and cinematographer of the documentary "Always in Season" about the impact of lynching on four different communities and has just finished his latest documentary, This Taco Truck Kills Fascists. Show less
Co-Director
Peter
Eversoll
Peter Eversoll is photographer and visual artist working primarily on documentary projects, as well as projects using community generated photography and video, both in the USA and abroad. He works with farmworkers in Eastern North Carolina through the NC Migrant Education Program as an education advocate giving photography and other workshops to… Show more adolescent farmworkers. He co-founded the farmworker advocacy non-profit NC FIELD (www.ncfield.org) in 2010. He taught painting and contemporary art at La Universidad Autónoma del Estado de Hidalgo in Mexico, and photography at the Living Arts College in Raleigh, and has an MFA in painting from La Academia de San Carlos, Universidad Nacional Autónoma de México. From 2007-08 he was Visiting Artist at FARO de Oriente in Mexico City, and an Artist in Residence at Golden Belt Studios in Durham, NC in 2009. He has exhibited his work throughout the USA and Latin America and is a member of the AztlanPhoto agency. From 1998 to 2004 he earned his chops as a dairy farmer in Oaxaca, Mexico. Show less
We fund untold stories for public media.
Learn more about funding opportunities with ITVS.
The Film
¡FIESTA! Quinceañera is a docuseries that weaves the lives of three Latina girls and a seasoned drag artist as they celebrate their quinceañera, a complex and colorful rite of passage. It's an intimate view exploring the complexities of growing up between two cultures.
The mother-daughter relationship, at the core of every quinceañera celebration, is central to the story of Juana and her mother Irma and their battle for control of the party. For US-born Juana, a quinceañera means just a birthday party with her friends, for Irma, a working class single mother, it means tradition, family and church.
Fantasy plays a huge role in the making of a quinceañera and Oscar, a choreographer and drag artist who dreams of his own quinceañera, and videographers Melida and Jonathan are the guides into this glittering world of make believe. It's a fantasy of giant dolls and crowns, jewelry and high heels, choreographed dances and towering cakes, and at the center of it all the dress, colorful, extravagant, and expensive.
The creative spirit of Latinx communities and their struggle to retain their roots and traditions shine through this multicultural coming of age story for a new America.
Topics