The Last Cowboy
A family struggles to preserve a vanishing way of life as cowboys and Indians in the Badlands of South Dakota.
Series

Independent Lens

Premiere Date

October 25, 2005

Length

90 minutes

Funding Initiative

Open Call
Award
2005 World Science Fiction Society-Hugo Awards Silver Plaque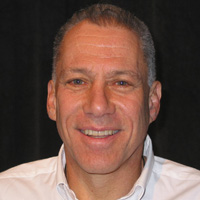 Producer
Jon Alpert
Jon Alpert has won 11 Emmy Awards for news and documentary programs and one National Emmy for sports documentary. Over the past 30 years, he has consistently gained access to behind-the-scenes events of historical significance and interviewed world leaders when other reporters were not allowed. After the Vietnam War, he was part of the first American… Show more television crew to film in Vietnam. When Fidel Castro came to address the United Nations in 1979, Alpert and his team were the only non-Cubans allowed access to Castro. After the Gulf War, he was the only reporter to have interviewed Saddam Hussein. More than a hundred of his reports from Vietnam, Cuba, the former Soviet Union, China, Nicaragua, Korea, Afghanistan, Iraq, and all parts of the U.S. have been widely broadcast on NBC, ABC, CBS, HBO, PBS, ESPN, and Canadian and Japanese major networks. Alpert is the co-founder and co-director of the Downtown Community Television Center, America's largest and most honored non-profit community media center. Alpert's films include Cuba: The People (1974), Chinatown: Immigrants in America (1976), Vietnam: Picking Up the Pieces (1977), Third Avenue (1980), One Year in a Life of Crime (1987), Rape — Cries from the Heartland (1992), Lock-up: The Prisoners of Rikers Island (1995), Life of Crime-Part 2 (1998), A Cinderella Season — The Lady Vols Fight Back (1998), From Ground Zero to Ground Zero (2002), Papa (2002), and Latin Kings: A Street Gang Story (2003). Show less
We fund untold stories for public media.
Learn more about funding opportunities with ITVS.
The Film
The Last Cowboy follows 23 years in the life of Vern Sager, a real American cowboy in one of the most isolated places in America. Out on the range with temperatures so extreme a herd can freeze overnight, Vern faces an army of adversaries: cattle rustlers, international agribusiness, old age, the weather, and the wanderlust of his own family.
The Sager family owns a ranch in Porcupine, South Dakota, in the middle of the Pine Ridge Indian Reservation, located in Shannon County, the poorest county in America. Unemployment (around 80 percent), disease, and lack of education produce a discouraging statistical profile.
The camera catches Sager up at 3 AM on a February morning, when the temperature is 20 below zero, as he tries to keep the new calves from freezing to death. "Somehow, they all want to have their babies on the coldest day of the year," he says.
FIlmmaker Jon Alpert follows Sager as he toils under the August heat, a merciless drought squeezing the life out of his crops and cattle, and battles with the commodity brokers who fix the prices and somehow every year walk off with most of the cowboy's "profits." It is a difficult life and if Sager weren't such a hard worker, he'd have been forced to live off the farm a long time ago. All of Sager's kids have moved to town except for Mark, a former rodeo champion who fell in love with a Native American woman (and her four kids) and married her, transforming the Sagers into a "Cowboy/Indian" family. The Last Cowboy captures the character, courage, strength, and stubbornness of Vernon Sager, and documents the Sager family's battle to maintain its way of life.
Topics