Polka Time
Each July, polka lovers from around the United States have descended on the tiny rural town of Gibbon, Minnesota for the Gibbon Polka Fest.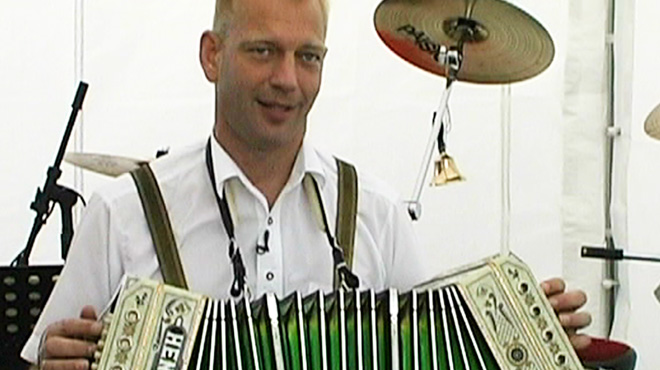 Series

Independent Lens

Premiere Date

November 9, 2004

Length

30 minutes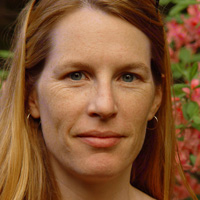 Producer
Lisa Blackstone
Lisa Blackstone was born and raised in the Chicago suburbs. After graduating from Goucher College on the East Coast, she heard the siren song of the Midwest calling her home. Rather than return to the City of Big Shoulders, she migrated slightly northward to Minneapolis, the City of Lakes. It was there that she found inspiration and support for pursuing her… Show more love of telling people's stories. Since 1989, Blackstone has been practicing her storytelling in television. Her work as a director, producer, and editor has been seen on the PBS Emmy Award-winning series Zoom and Newton's Apple. She has directed and produced projects for The Travel Channel, MSNBC, and Animal Planet. In 2003, she received the Unity Award in Media for her work on the lifestyle economics series Right On The Money!, which is broadcast on PBS stations around the country. She is also the recipient of the Science Journalism Award from the American Association for the Advancement of Science and the Silver Award for Children's Programming from the National Education Association. Polka Time is her first independent documentary. Show less
We fund untold stories for public media.
Learn more about funding opportunities with ITVS.
The Film
Gibbon, Minnesota sports more square footage of dance floor per person than any city in the United States. And for more than 30 years, RVs from all over the country have descended on Gibbon each summer for the Gibbon Polka Fest, where thousands of polka-loving dancers party until dawn. Polka Time looks at this rural and Midwestern cultural tradition through the stories of some of its devotees, whose joy for polka includes a zest for life that belies their age. But with attendance declining and the Gibbon Ballroom for sale, Polka Time may also be capturing the twilight of a great American musical tradition and the end of an era.
Steve Seeboth and his father Dick decided to buy the ballroom as a way of supporting the health and vitality of the small towns around Gibbon, promising to give it a go for five years. But times are tough — attendance at the Polka Fest has plummeted since the 1970s —a nd the ballroom's days may be numbered.
Despite the fact that the average age of polka lovers hovers around 75, there are glimmers of hope that polka is not dying out. Native son Dan Witucki returns home from his ongoing gig at Disney World's German Pavilion to play for his hometown fans. Young bands like Jon Dietz and the Twin Lakes Trio keep the tradition alive, their excitement and attachment to the music clearly visible in their playing. By mixing traditional tunes with modern sensibilities, their way may be the only way that polka will live on in younger generations. As Sharon Nienkark, who's been to every Gibbon Polka Fest but two, says: "Polka music is happy music. The music is happy. The people are happy."
Topics