Sheriff
With the help of God, guns, and the hundreds of blood relatives that populate his jurisdiction, Sheriff Ronald E. Hewett oversees Brunswick County.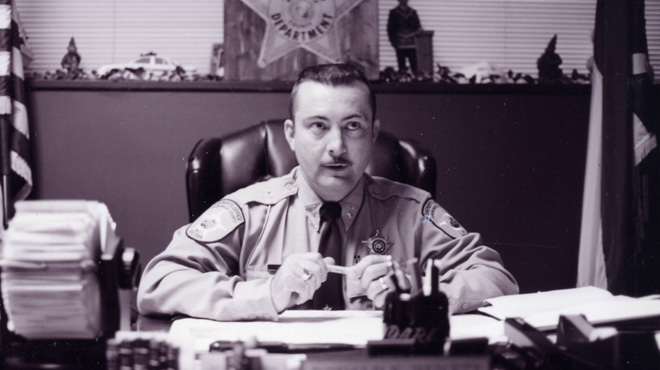 Series

Independent Lens

Premiere Date

January 3, 2006

Length

60 minutes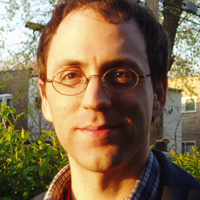 Director
Daniel Kraus
After graduating from the University of Iowa in 1997, Daniel Kraus moved to North Carolina where he worked as freelance writer. For more than a year, Kraus was a cameraman for the NBC TV affiliate in Wilmington. It was while covering news in Brunswick County that he met Sheriff Ronald E. Hewett, who would become the subject of Sheriff. The film, a pure cinema… Show more verité project shot on the streets, beaches, and swamps of Brunswick County, North Carolina, took more than five years (and three hurricanes) to complete. A Fairfield, Iowa native, Kraus completed his first feature-length documentary during his senior year in college. The film, Jefftowne, told the story of a controversial man with Down Syndrome. Jefftowne premiered at the Slamdance Film Festival and won the Festival Choice Award at the New York Underground Film Festival. Kraus' subsequent film, the narrative feature Ball of Wax, told the story of a sociopathic professional baseball player, and won the Director's Award at the Cinequest San Jose Festival. Kraus lives in Chicago with his wife, Amanda. Between shooting films, he makes a living as a freelance writer, writing for such publications as Playboy, Cosmopolitan, Salon.com, and Maxim. Kraus plans to graduate with a master's in information and library sciences from the University of Illinois in May 2006. Show less
We fund untold stories for public media.
Learn more about funding opportunities with ITVS.
The Film
Follow the daily adventures of Sheriff Ronald E. Hewett as he tries to keep the peace in the rural community of Brunswick County, North Carolina. More than five years in the making, Sheriff uses classic cinema verité technique (which excludes interviews, music, and narration) to create a character study of an American icon, the small-town sheriff.
At once a good ol' boy, politician, and dedicated community servant, Hewett heads what was once a ridiculously backward department. (Before his election in 1994, the department wasn't even open after 5 p.m.) But with an easy confidence and a knack for reeling off evening news sound bytes like a pro, Hewett is changing all of that.
The film shows Hewett and his officers as they hunt down an escaped bank robber, raid a video poker operation, and even recover a stolen big-rig filled with ceramic lawn ornament molds. When he is not chasing bad guys or giving press conferences on a grisly homicide, the sheriff finds time to pray with concerned residents, tout responsibility to junior high students, and go hunting.
Director/editor/cinematographer Daniel Kraus includes quiet interludes that capture the tones and textures of the modern American South. Insects chirp over poetic shots of twisted marshland, corn stalks rustle in a hot wind, and a neon sign advertising "Worms & Coffee" buzzes through the humid, dark night.
At once brutal, bizarre, and funny, Sheriff is an unexpected, intimate portrait of a complex man trying to do good in a bad, bad world.
Topics