Tales of Masked Men
Lucha libre, or Mexican wrestling, is a working-class sport that has become an indelible part of Mexican culture.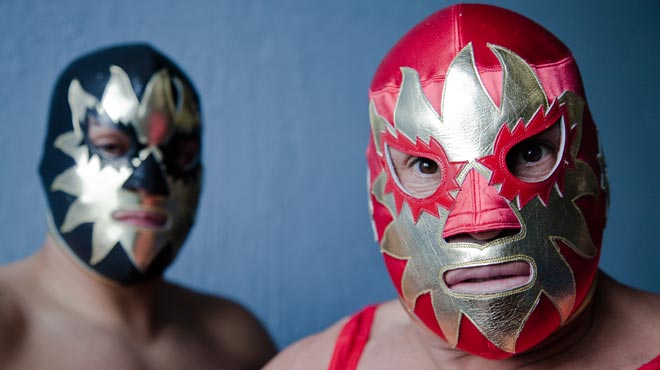 Series

Voces

Premiere Date

September 28, 2012

Length

60 minutes

Funding Initiative

Series and Special Projects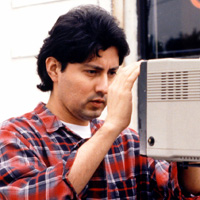 Producer/Director
Carlos
Avila
Carlos Avila is an award-winning director for film and television. He grew up in the Echo Park neighborhood of Los Angeles to Mexican and Peruvian parents. Carlos received his film training at Loyola Marymount University and UCLA's Graduate School of Theatre, Film and Television. Carlos made his feature film directing debut with New Line Cinema's 2000… Show more release, Price of Glory starring Jimmy Smits, Clifton Collins, Jr. and Ron Perlman. This family drama set against the world of amateur and professional boxing was developed at the Sundance Institute's Director and Writer Labs. Carlos also served as Executive Producer on the film's groundbreaking soundtrack album that helped introduce Latin rock and hip-hop to a wide audience. In 2001, he was awarded the ALMA (American Latino Media Arts) award for Best Director for his work on Price of Glory. He is the creator of Foto-Novelas, a Humanitas Prize-nominated PBS television series comprised of half-hour dramas in the spirit of The Twilight Zone. Foto-Novelas was recently added to the permanent collection of New York's Museum of Television and Radio. His award-winning short films, Distant Water and La Carpa have screened at numerous film festivals in the United States and worldwide. Carlos directed the pilot to the Sony Television / Telemundo detective series, Reyes y Rey and directed the "Street Money" episode of the long-running CBS series, Cold Case. Tales of Masked Men is Carlos's first long form documentary. He is a member of the Directors Guild of America. Show less
We fund untold stories for public media.
Learn more about funding opportunities with ITVS.
The Film
Tales of Masked Men explores the world of lucha libre — Mexican wrestling — and the tradition of the masked wrestler, or luchador. Shot in Mexico and the United States, the film delves into the history of lucha libre and the factors that have helped this 80-year-old phenomenon endure.
This working class sport is practiced in arenas large and small throughout Mexico and in the United States as well as other countries. Although it comes from the same common root as American professional wrestling (i.e. Olympic and Greco-Roman style competitive wrestling), lucha libre has taken on the unique characteristics of Mexico and the country's long-standing fascination with masks. Featuring interviews with academics, wrestlers and observers of lucha libre as well as archival footage and clips from the "masked wrestler" adventure films, the film illustrates the extent to which lucha libre has taken root in Mexican and Latino culture and has become a part of its very identity.
Tales of Masked Men introduces the audience to three wrestlers: El Santo, Mascarita Sagrada and Solar, each of whom embodies various aspects of the sport and its traditions.
Topics