Tough Love
With cases in the US child welfare system, two parents attempt to prove to the courts that they deserve a second chance at a family.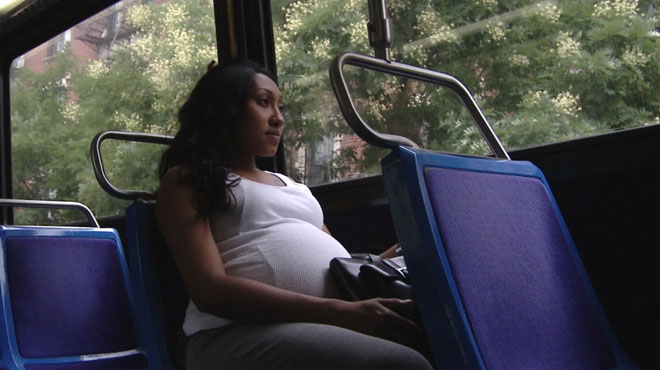 Series

POV

Premiere Date

July 6, 2015

Length

90 minutes

Funding Initiative

Series and Special Projects
Diversity Development Fund
Producer/Director
Stephanie Wang-Breal
Stephanie Wang-Breal has been producing and directing commercials, television shows, and documentaries for the past 10 years. She directed the award-winning feature-length documentary, Wo Ai Ni Mommy (I Love You, Mommy). The film was nominated for an Emmy, and was the recipient of a 2011 CINE Special Jury Award, as well as three Grand Jury Best… Show more Documentary Awards: at the AFI/ Discovery Silverdocs Film Festival, the Asian American International Film Festival, and the San Francisco International Asian American Film Festival. The film had its national television broadcast in 2010 on the award-winning PBS series P.O.V. Wang-Breal has also recently directed commercial doc pieces for Tiffany's, Apple, Goldman Sachs, as well as a television episode for Nickelodeon's NickMom. She resides in Brooklyn, New York with her husband, son and daughter. Show less
We fund untold stories for public media.
Learn more about funding opportunities with ITVS.
The Film
Offering a rare look at the inner workings of the American child welfare system, Tough Love chronicles the lives of two parents — one in Seattle and one in New York City — as each fights to be reunited with children taken out of their custody.
The United States leads the world in the number of children in state-sponsored foster care. In 2011, over 250,000 children were removed from their parents' homes and placed in foster care. Almost 80% of these child victimization cases involved findings of neglect, not abuse. Neglect allegations frequently involve poverty, mental illness, addiction, domestic violence, children with significant developmental challenges, and/or some combination of these factors.
Through intimate, verité footage of both families, in Tough Love we witness first-hand the crushing bureaucracy of America's child welfare system. Moreover, we come to understand the powerful role poverty and prejudice play in keeping parents and children apart — and the challenges parents must overcome in order to put their families back together.
Topics