An Unreasonable Man
Ralph Nader is one of the most important and controversial political figures of our time.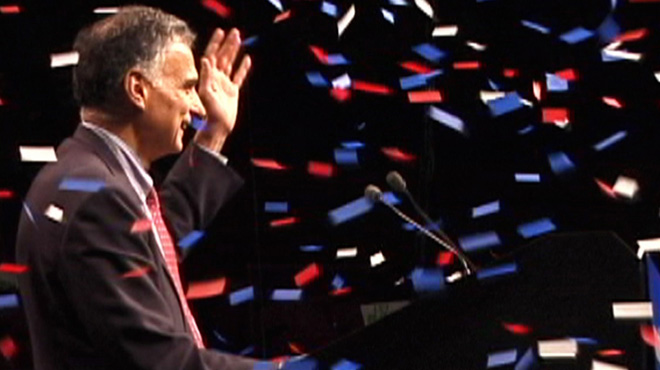 Series

Independent Lens

Premiere Date

December 18, 2007

Length

120 minutes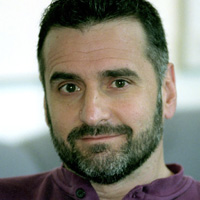 Director
Stephen Skrovan
Steve Skrovan has worked as a stand-up comedian and TV comedy writer for 25 years. He has written for many shows, most notably Everybody Loves Raymond, where he was an executive producer. He graduated with a B.A. in English from Yale University in 1979. An Unreasonable Man is his first film.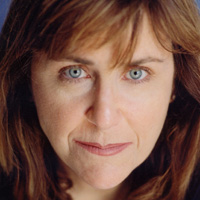 Producer
Henriette Mantel
Henriette Mantel is a writer, actress and stand-up comic. She has extensive experience in documentary and reality television as a writer/producer on such shows as the Emmy Award-winning The Osbournes and Michael Moore's The Awful Truth. She won her first Emmy for writing on Win Ben Stein's Money. Most recently, Mantel was a consultant for HBO's The Comeback… Show more and co-authored the book Speedbumps: Flooring It Through Hollywood with Teri Garr. As an actress, she has appeared in many feature films and television comedies. In the late 1970s, before deciding to spend her life in smoky comedy clubs and cramped writers' rooms, she spent two years in Washington, D.C. working with Ralph Nader at his Center for the Study of Responsive Law. Show less
We fund untold stories for public media.
Learn more about funding opportunities with ITVS.
The Film
In 1966, General Motors, then the most powerful corporation in the world, sent private investigators to dig up dirt on an obscure 32-year-old public interest lawyer named Ralph Nader. The reason: Nader had written a book that criticized the Corvair, a General Motors car. But the company's attempt to discredit Nader and sully his character backfired. The scandal that ensued after the smear campaign was revealed launched Nader into national prominence and established him as the leader of the modern American consumer movement. An Unreasonable Man traces the life and career of this unique and controversial political figure.
Over the next 30 years, Nader built a legislative record that rivals that of any contemporary president—without ever holding public office. Following the General Motors incident, he took on the Federal Trade Commission, which he felt was shirking its duty to protect consumers against fraud and other harmful business practices. To carry out his extensive campaigns, Nader tapped into the power of young people and recruited students from across the United States. In the 1960s, many young recruits flocked to Washington, attracted by the prospect of changing the system. Known as Nader's Raiders, this army of activists published a series of book-length reports on issues ranging from workplace safety to air quality.
Many things today's consumers take for granted—seat belts, airbags, product labeling, free airline tickets after being bumped from an overbooked flight—are largely due to the efforts of Ralph Nader and his citizen groups. But did his foray into presidential politics harm his legacy? When most people hear his name, they think of the political "spoiler" who cost the Democrats the 2000 presidential election. While Nader has become a pariah even among his former friends and allies, An Unreasonable Man illustrates how he continues to be one of the most trusted activists in America, crusading on behalf of consumer rights.
Topics